Our Mission is to provide writers an affordable platform to become
Quality Authors.
Zimbell House Publishing is an independent partnership publishing company combining the best of traditional services, today's technology, and shared marketing.
Our goal is to partner with our authors to help publish and promote quality work that readers are clamoring for.

---
Zimbell House Publishing was formed in 2014, when the founder and publisher saw a need to be filled in the publishing market. Traditional houses make it nearly impossible for new writers to have a voice, will only deal with agents, give little or no say in what happens to a manuscript once accepted, and to top it off, keep most of the royalties for 'recoupment'.  Even after the recoupment, they normally pay less than 10% for paperback-and it's a sliding scale on all other editions. Did we mention how long it takes to get an agent to get the book picked up by a traditional house? Or that part of your royalties has to go to pay the agent?
The other end of the spectrum left to potential authors is to self-publish. The stigma of self-publishing and the barriers it creates to legitimacy, awards, and reviews are legendary; not to mention the full burden of the costs involved, and obtaining the necessary skill sets to deal with each phase of production to develop a professional product. Did we mention the legal hassles?
For Zimbell House, the answer lies somewhere in the middle, with partnership publishing. This new paradigm shift in the publishing industry has opened a unique opportunity for potential authors to get published quickly, without the need of an agent, with actual input during the entire process of what happens to their manuscript, do it affordably, and most importantly-professionally. Did we mention that at Zimbell House, we pay a 50% net royalty-from the very first book sold. No recoupments involved since we share in the cost of production and marketing.
Our acquisitions editorial team vets each manuscript submitted, which means we end up rejecting more than we accept. However, with the ones we do accept, we are fully vested in seeing them succeed. After all, we are not a vanity press, we don't make money unless the book sells! Don't get us started on the evils of vanity presses.
With Zimbell House Publishing, and it's imprint Temptation Press, your manuscript will be handled by professionals, at every stage, from start to finish. For a peek behind the scenes of what actually happens once a manuscript is accepted, click here.
We hope to be partnering with you soon.
---
Contact Information:
For more information about Zimbell House Publishing or for employment inquiries please send an email to: info@zimbellhousepublishing.com
For sales information, please send an email to: sales@zimbellhousepublishing.com
For Snail Mail:
Zimbell House Publishing
PO BOX 1172
Union Lake, MI 48387 USA
---
For manuscript evaluations, contests and anthology submissions please click the link below: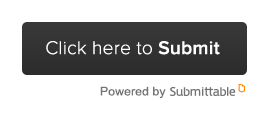 ---
Distribution Channels we currently use in addition to our online book store:
    
---

To connect with us on social media: