Temptation Press uses Submittable for all submissions.
This means we will not accept an emailed manuscript, nor a hard copy sent through the mail.
---
 What we require for manuscripts through our submission portal:
Formatting-please submit your work in either Microsoft Word format or RTF, double-spaced, 12 point font, with one-inch margins.  Please use a simple font, our editorial staff will appreciate it. We only accept full manuscripts.
All submissions must be in English. Please use Americanized English (example: color instead of colour).
Your Name, Pen Name and Contact Info should be in the upper left hand corner of the document itself.  Doing so makes it that much easier to contact you.
Please only submit your best work.  This means you have resolved most spelling, punctuation and grammar errors before submitting.
A synopsis of your manuscript.
Your bio.
Please allow five to six weeks for an evaluation of your work to be returned to you.
♠♠♠♠♠♠♠♠♠♠♠♠♠♠♠♠♠♠♠♠♠♠♠♠♠♠♠♠♠♠♠♠♠♠♠♠♠♠♠♠♠♠♠♠♠
What we want to see in your manuscript:
Imaginative storytelling.
For the more romantic fiction, create dynamic and intelligent characters that your readers will want to follow.
Stories that are plot driven and illustrate the relationship between key characters, ideally with a happy(ish) ending for any romances.
Varying degrees of sex throughout the manuscript, depending on how steamy the book is intended to be, with several opportunities for erotic exploration, and interwoven with varying levels of tension and passion. (See our ratings guide)
Story-line appropriate language that is explicit yet tasteful. (No purple prose please.)
While eroticism is important in this genre, it should not be the main focus of the manuscript. It needs to move the plot along, not hinder it.
♠♠♠♠♠♠♠♠♠♠♠♠♠♠♠♠♠♠♠♠♠♠♠♠♠♠♠♠♠♠♠♠♠♠♠♠♠♠♠♠♠♠♠♠♠
What we will not publish:

Temptation Press allows for a fair stretch of leeway when it comes to an author's creativity, and will consider most story lines, but… we do have standards!
Pedophilia.  This means that all characters involved in a sexual situation must be at a bare minimum of 18 years of age. We don't care what historical period the story is set in.
Necrophilia. No sex with a corpse please – of course, Vampires are not technically dead, they are undead. Snuff scenes will not be accepted, nor will erotic asphyxiation.
Rape. It's understood that rape may sometimes be used as part of a plot-line, or a character's backstory, but if it is used for the purpose of stimulating your reader-we will decline your manuscript. Do not use descriptive rape scenes.
Bodily functions.  i.e. Golden Showers, toilet play, or anything closely related. Just no.
Bestiality. As Vampires are not considered dead, Shape-shifters are not considered beasts. However, characters can not have relations unless they are in the same form.
Incest. This includes step-relatives.
Snowballing/Felching. Just no.
♠♠♠♠♠♠♠♠♠♠♠♠♠♠♠♠♠♠♠♠♠♠♠♠♠♠♠♠♠♠♠♠♠♠♠♠♠♠♠♠♠♠♠♠♠
If you are ready to submit your manuscript, please click here: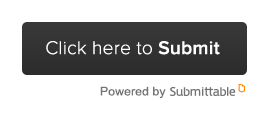 Thank you for submitting to Temptation Press. We look forward to reading your work!