At Zimbell House Publishing, manuscript evaluation submissions normally have a six-eight week turn around, will be vetted by our acquisitions editorial team which includes a review of the work, an estimate of the level of editorial/mentoring help that will be required to bring it to press, or a non-form letter rejection specifying why we can not publish the work.
Guidelines:
All work must be in English.
Work submitted must be completed manuscripts.  Our acquisitions editorial staff feels strongly that a complete evaluation can not be made on partial work.  Be sure that you are submitting your best work, have the spelling and punctuation cleaned up before submitting please.
No headers or footers.
We will not accept hard-copy (paper) submissions.
Submissions must be in Microsoft Word format or RTF, 12 point font, double spaced, one inch margins.  Please use a simple font, our editorial team will greatly appreciate it.
To submit your manuscript click either button below: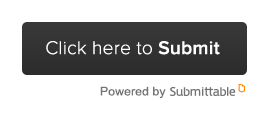 ---
For more information about submitting to Temptation Press, click here.